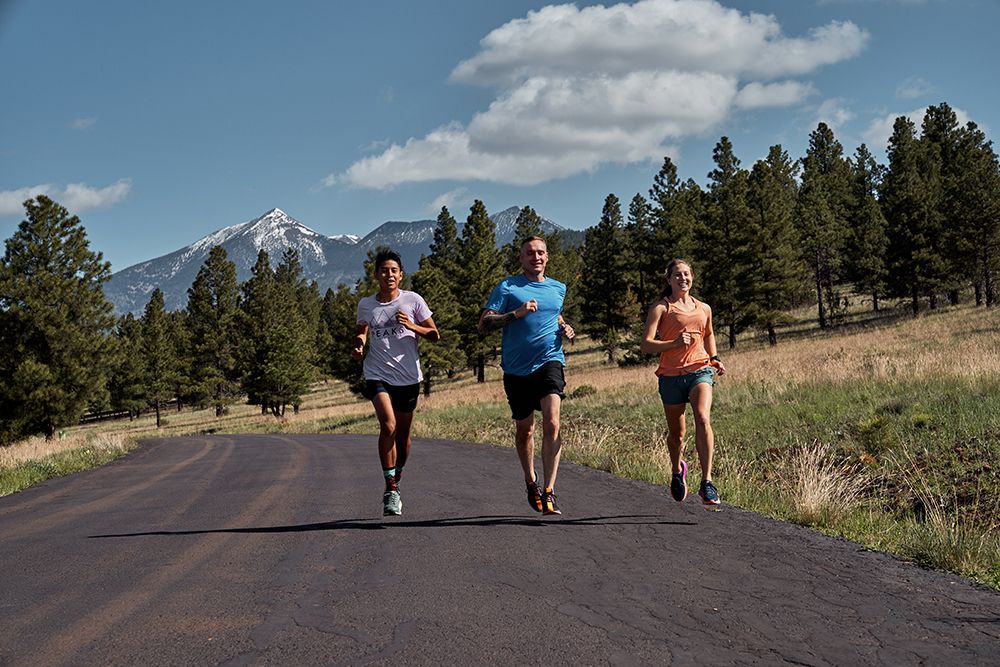 A MATTER OF TAKING INITIATIVE
A sideline view of life can provide you with a sense of complacency – a chance to watch rather than act. Being a spectator is an ideal spot for a time out, but it adds little value if you aspire to achieve your hopes and dreams. The key to self-improvement is to take the initiative that will empower you to succeed.
Taking initiative starts with you and a fundamental belief that you are worth the effort. To accomplish what you aspire to get most out of life, set aside your excuses and focus on implementing a strategic course of action.
The very essence of taking initiative means being proactive, creative, persistent, inquisitive, and confident. As part of the process, you must be willing to delve into your inner self to create personal goals which are meaningful to you and to execute them in ways that are obtainable.
Think about it. How many times have you sought to improve something about yourself and quit before any action was taken?
Take the initiative to build a better, more enriching lifestyle by working through the following:
Understand: Take inventory of who you are and where you want to take your life.
Accept: Focus on what's important to you and let go of what you have no ability to control. Your inability to accept those things you can't change will deter you from doing the things you can.
Learn: Keep well informed and make your decisions based upon facts rather than personal opinions or desires. Use reliable resources to educate yourself on what you need to do to improve both personally and professionally.
Be Proactive: Establish a realistic plan that includes your personal goals and action steps for accomplishing them. Limit your personal goals to no more than two or three with action steps that benchmark a realistic approach to completion. Add to your list when the time is right. The best way to guarantee success is start working your plan without overthinking it.
Evaluate: Gauge your progress as you start working through your plan. Be flexible and make the necessary adjustments to any goals and action steps that need tweaking.
Commit: Don't waiver or give up when the going gets tough. Accept obstacles as part of the process and exploit them as growth opportunities. Stay the course until your goals become a natural part of your everyday living.
Celebrate: After every important milestone, take time to relish in your achievements and applaud yourself for a job well done.
Believe that you can, and you will. After all, it's all about you and a matter of taking initiative to build a rewarding future complete with health, happiness, and fulfillment.
7 HEALTH AND FITNESS TIPS FOR THE ELDERLY
No one is too old to prioritize their health. Here are seven health and fitness tips for the elderly. You can enjoy yourself and stay healthy. You'll be up and moving in no time!
#1: Start Small
Many older people have increased risks or worries when it comes to fitness. Whether you used to be active or you've always hated exercising, the best way to work on health and fitness when you're older is to make incremental progress. You may start with a ten-minute walk that progresses into a longer walk. Soon enough, it may become part of your fitness routine, in addition to other types of movement that you layer in throughout the week. There's no rush to make huge amounts of progress, and actually trying to go faster than your natural pace can lead to injuries or burnout. It isn't sustainable to push beyond your limits.
Of course, that doesn't mean you should always stay squarely in your comfort zone, either. Find the balance where you have a reasonable starting space and inch up from there. A qualified physician or similar resource can help you to determine where to start and how much progress to strive towards, so you do not feel overwhelmed.
#2: Warm Up & Cool Down
While those in other stages of life often have to squeeze their exercise in around other activities, older people typically have the luxury of spreading out their schedule more. Take advantage of that by recognizing that you don't need to be in a rush with your fitness goals or time. Give yourself time before and after you start exercising to warm up and cool down. There are plenty of resources, online and otherwise, to give suggestions for how to go about this stretching and preparing process.
#3: Establish a Routine
If you want to be healthy and reliable with your fitness, it's best to establish a consistent exercise schedule. The amount of exercise or the difficulty of the activities you do will likely increase gradually over time, and you can accommodate that in your fitness schedule.
So, your routine should be regular without being overly rigid. Consistency is important, but so is flexibility as you listen to your body and continue to push yourself at a healthy pace.
#4: Exercise With a Friend
Exercising can be much more motivating, fun, and safe when you do it with a friend. If you don't have a friend in mind, see if you can join a group or attend a class through your senior center or gym that can help you find like-minded seniors with whom you can enjoy moving. It sounds simple, but this can make all the difference in making your exercise habit stick.
#5: Support Exercise With Diet & Lifestyle
While fitness primarily involves exercise, you'll be much healthier when you support your physical activities with a generally healthy lifestyle. That is especially true when it comes to your diet. The best way to keep your heart healthy is to eat right while staying active.
#6: Set Realistic Short-Term Goals
It can be tempting to shoot for the stars when you first start exercising, making dramatic goals like a number of pounds you'll lose or the amount of energy you're about to gain. While a measurable quantifiable goal can be a helpful benchmark to strive towards, setting realistic short-term goals will serve you better than overly ambitious or longer spanning resolutions.
Different people are in different places when it comes to fitness, and goals should reflect individual circumstances. That means your goals may be different than your spouse's or your friend with whom you work out. Don't be ashamed if you need a slower pace; be honest with yourself. As life happens with injuries, busy times, and more, you'll need to adjust your goals and expectations for your exercises as you go.
#7: Consider Your Health From Head to Toe
Older people tend to be set in their ways, and it's easy to fall into habits where we overemphasize the areas of our health and fitness that have been the most important, relevant, or typical in our lives while ignoring the rest. A holistic approach to health, though, is ideal. When you consider your health from head to toe, you may be considering movement or lifestyle choices that aren't your norm. It's a good idea to consult with your doctor in crafting your plan for increased health and wellness.
When it comes to your head, mindfulness is an important aspect of a healthy lifestyle. Try to tune into your body during exercise to see how you feel, including awareness of your breathing rhythm or how your feet hit the ground. Mindfulness takes practice, but it can relieve stress while helping you avoid accidents since you are aware of your physical condition. As for your toes, don't let conditions like swollen feet stop you from continuing to be active. Instead, get some shoes for swollen feet. Investments into your health like this are well worth making.
#CredittoAaronSmith